What a wonderful world it is with great friends... awesome food and delicious wines! At our recent "Crystal Soiree dinner party" hosted by Susanne, a festive time was had by all!In our flutes is one of our favs to enjoy with the gals Girls' Night Out sparkling!
A nod to our own wine country, from Ontario wine region of Lake Erie North Shore Colio Estates Wines delights with their 100% Riesling sparkling. A delish way to kick off our evening and stay with us the evening long. Nothing says celebration better than a little bubbly. No need to break the bank either... shhhh only $13.95!
Read more: Girls' Night Out Sparkling wine rocks Crystal Soiree chez Susanne
Chef Massimo Capra in action! What a delish performance! A "frittata" like pancake, to die for!
A great time was had by all Friday October 4th as The Wine Ladies and VIP guests enjoyed a scrumptiously Italian evening of fine wine, delectable appetizers and stunning song at Mistura's swanky Sopra Upper Lounge!
Stunning Sopra Upper Lounge, beautifully appointed, valet parking. Perfect venue for our event. A big thank-you to Chef Massimo Capra along with partner, Paolo Paolini, Danielle and the entire team for making it an awesome night.
Celebrity Chef Massimo Capra from Food Network's Restaurant Takeover and Cityline TV wowed the crowd with his incredible personality and culinary skills. Massimo is truly a maestro in the kitchen and there is no doubt why his resturant Mistura is one of Toronto's finest!
Everyone wants a snap shot of Massimo Capra! We luv Massimo and his mustachio!
Read more: Hitting The High Notes Italian Style a huge hit!
Meet Celebrity Chef Massimo Capra in person
The Wine Ladies invite you to join us for a scrumptiously Italian evening of fine wine, delectable appetizers and stunning song! Come and meet Celebrity Chef Massimo Capra from Food Network's Restaurant Takeover and Cityline TV at Mistura's swanky Sopra Upper Lounge. Massimo will be working his magic in the kitchen whipping up appetizers for you to enjoy throughout the evening. Enjoy his live cooking demonstration and see why Massimo is truly a maestro in the kitchen and why his restaurant Mistura is one of Toronto's finest!
The wines, hand selected from four of the most prominent wine regions of Italy will be yours to discover. Tuscany, home of Chianti and Italy's best known region, Veneto boasting the great Amarone and Valpolicella, Piedmont producing vino greats Barolo and Barbaresco and finally Sicily although an ancient region likely a new one for many yet to explore and enjoy. Enjoy your journey of Italy's fine wine and culinary landscape with delectable dishes specially created to pair with the wines of the regions.
Tenor sensation
EMILIO FINA
to perform Oct 4th!

Emilio Fina to sing a mixture of Neapolitan songs, opera arias and Broadway hits.

"O Sole Mio" is the debut album from Emilio Fina, the classically trained tenor who won the hearts of viewers on CityTV's Canada's Got Talent.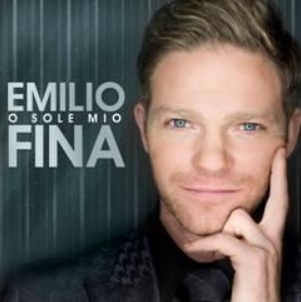 Great news! For the next 25 people who confirm their tickets for Hitting the high notes... Italian wine, food and song, you will receive Emilio Fina's CD O Sole Mio. Purchase your tickets on line here. Under Promo Code type in  
OSoleMioCD

   to receive your free CD. This offer is valid until quantities last. See you on October 4th!

 

Friday, Oct 4th, 2013

Sopra Upper Lounge

265 Davenport Rd. Toronto

7:30pm-10:00pm

Ticket Price: $50.00 per person*

Includes:

Meet and break bread with Celebrity Chef Massimo Capra

Enjoy Massimo's live cooking demonstration

Taste an array of wines from Italy's top wine regions

Delicious regional inspired appetizers

Spectacular singing performance from one of Canada's brilliant talents, EMILIO FINA.

Mix n mingle with new and old friends

Prizes to be won

Valet Parking available for $10.00 extra.

Read more: Hitting the High Notes... Italian Wine, Food and Song! Join us Oct 4th
The Wine Ladies
Yoga in the Vineyard Organic Experience...
Vinyasa & Vino
Mountain pose among the sheep and vinous air
Enjoy a journey of award winning organic, biodynamic wines
Sip and savour together, deliciously inspired wine and lunch
Yoga in the Southbrook Vineyard - An organic experience
The Wine Ladies, Georgia and Susanne invite you to join us for our inaugural Yoga in the Vineyard experience. Imagine amongst the beauty and serenity of the stunning vineyards in Niagara wine country treating yourself to a yoga experience like no other. Among the beautifully scented flowering vines, our Yogi will guide you through your practice for a full hour. Whether a beginner or seasoned all yogis are welcome, be Inspired by this unique opportunity, uniting wine, body and soul.
About iGita Hot Yoga Club, Spa & Boutique
We are a unique, hot and regular temperature yoga & pilates studio, and wellness center, located in Oakville.

Our studio is located at 131 Kerr Street, Oakville and invite students of all ages and fitness levels to practice yoga in an environment that inspires strength, freedom and joy.
We are pleased to offer a variety of hot and room temperature classes with scheduling options to suit your needs. We are committed to providing a healthy, environmentally conscious studio by using natural and reusable resources.
Read more: The Wine Ladies Yoga in the Vineyard Organic Experience